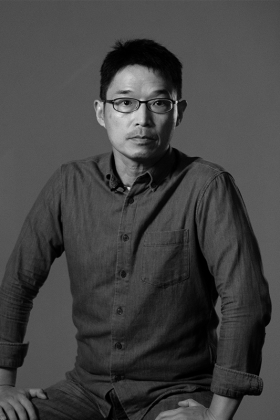 Kwan Pun-leung began to take part in theatre making during his years as a sociology major. Inspired by his experiences in the theatre, he decided to pursue a career in the media and later majored in photography at the Hong Kong Academy for Performing Arts. After graduation, he worked as a photographer for the magazines City Entertainment and Crossover, while he also created music videos and short films. He won the Agfa Fellowship Young Photographer Award, and the Technical Award in the Asiana International Short Film Festival. His photography was featured in NuNaHeDuo (Dislocation), 50 Hong Kong Contemporary Photographers, and the first edition of Kunstenfestivaldesarts.
Kwan began to work as a cinematographer in 1997. He has collaborated with many directors including Stanley KWAN, Ann HUI, and WONG Kar-wai on various films. For 2046, he won Best Cinematography in the Hong Kong Film Awards and the New York Film Critics Circle Awards. In 2009, he won Best Cinematography in the Taipei Film Festival for Miao Miao. In 2012, he received Cinematography – Silver in The HK4As Kam Fan Awards for the short film Jing Yat. As the director, cinematographer and editor of the documentary Let the Wind Carry Me, he won the Grand Prize, Best Documentary, and Best Editing in the Taipei Film Awards, and the Merit Prize and Audience Award in the International Feature Length Competition at the Taiwan International Documentary Festival.
In recent years, Kwan has collaborated with many new directors. His recent works include More Than Blue, and Prison Architect, a film directed by artist CAO Fei and commissioned by Tai Kwun. He has served as a judge for the Golden Horse Awards, a senior lecturer at the Hong Kong Academy for Performing Arts, and a part-time lecturer at the Chinese University of Hong Kong and various universities in Hong Kong and Taiwan, where he shares his creative insights with young people and aspiring artists.